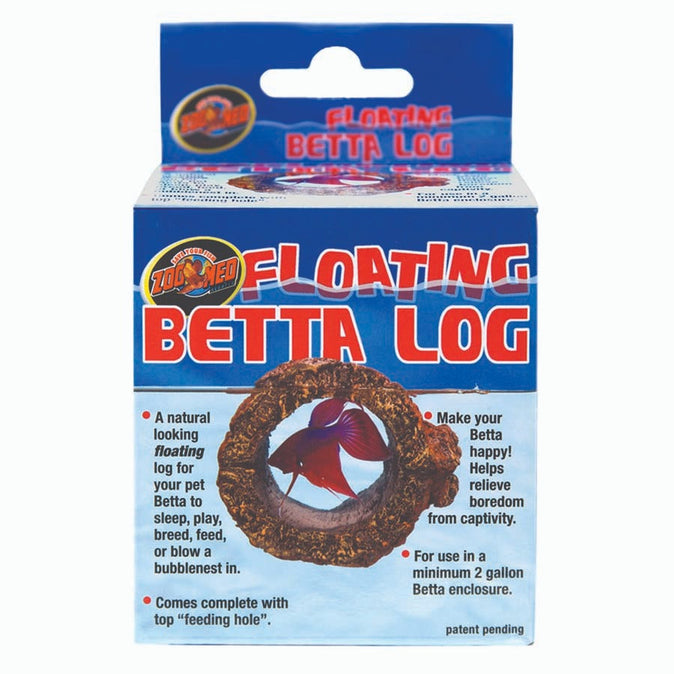 Zoo Med Floating Betta Log
New Mini Size of Zoo Med's Floating Betta Log. Provides cover to reduce stress and structure for nests
Use Instructions: Carefully remove from package and rinse in warm water. Gently place your Floating Betta Log in your Betta's home (Minimum 2 gallon container size, otherwise it will not fit). It may take your Beta a day or two to get used to his new Floating Betta Log. Placing his food in the top feeding hole will encourage him to use the log.