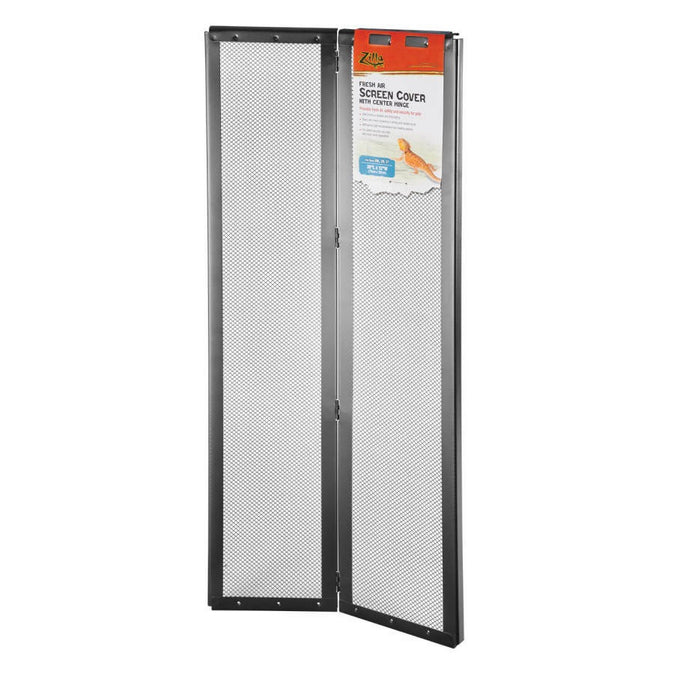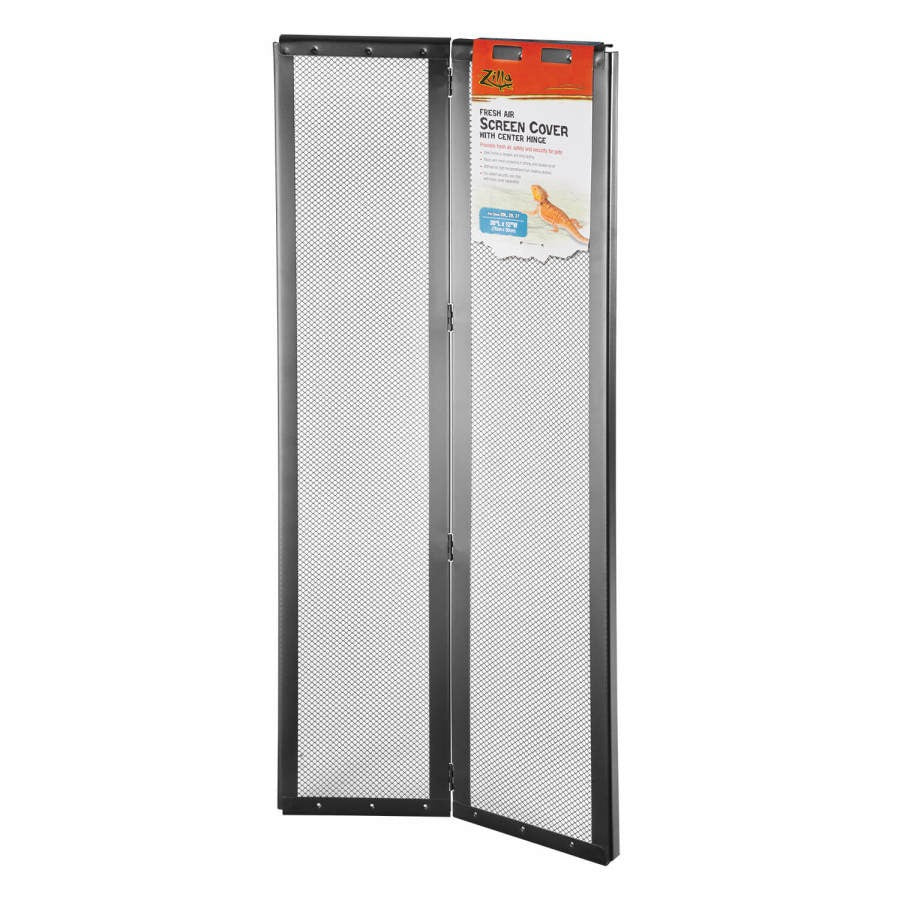 Zilla Cover Screen Hinged 30 IN X 12 IN
Perfect for habitats that require frequent access, the screen cover is hinged lengthwise allowing entry without the need to remove the heat/light fixtures. Black mesh stands up to the high temperatures heating bulbs generate. The long-lasting black steel frame keeps its shape through years of daily use. Center hinge for habitats that require frequent access
Steel holds up to high temperatures
Metal mesh provides open air flow to the reptile
Durable frame keeps its shape after years of use
For added security, use with Zilla Locking, Non-Locking or Heavy Duty Screen Clips.
For 20L, 29, and 37 Gallon Terrariums
Use Instructions: Transform a wide range of standard glass aquariums into functional terrariums with ventilation and a place for lighting for reptiles, amphibians, and other small animals.