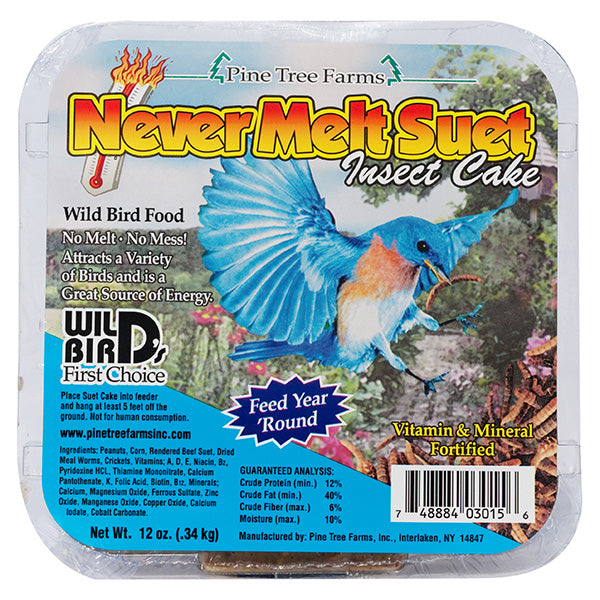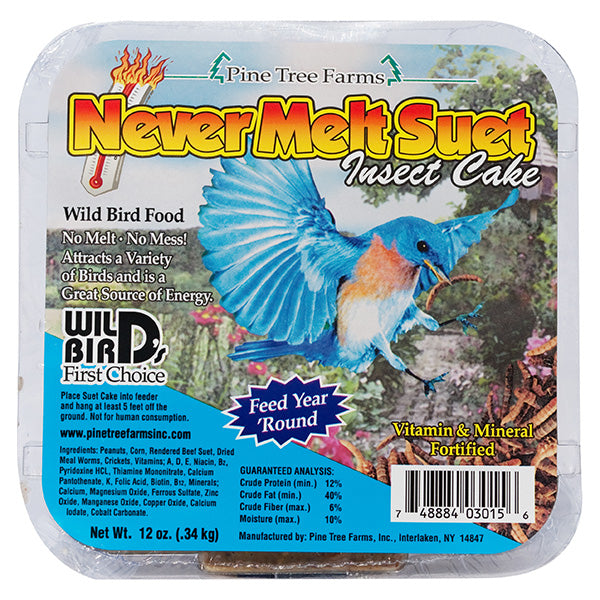 Pine Tree Farms NeverMelt Insect Suet 13 OZ
Pine Tree Farms NeverMelt Insect Suet 13 OZ is produced with some of the finest ingredients. We never use artificial pellets or artificial berries, making these Never Melts the best in the world. We have a special formula that creates a "never melt" suet that is unmatched by anybody in the business and we only use top-quality seeds, grains, peanuts, and fruits to attract a larger variety of wild birds.
Pine Tree Farms Never Melt Suets will not crumble and can withstand temperatures of over 120° F. Never Melts are vitamin fortified and are best for spring/summer feeding and warm climate customers. These products have withstood the test of time and have become the standard for customers' preferences!!!
Ingredients
Peanuts
Corn
Rendered Beef Suet
Dried Meal Worms