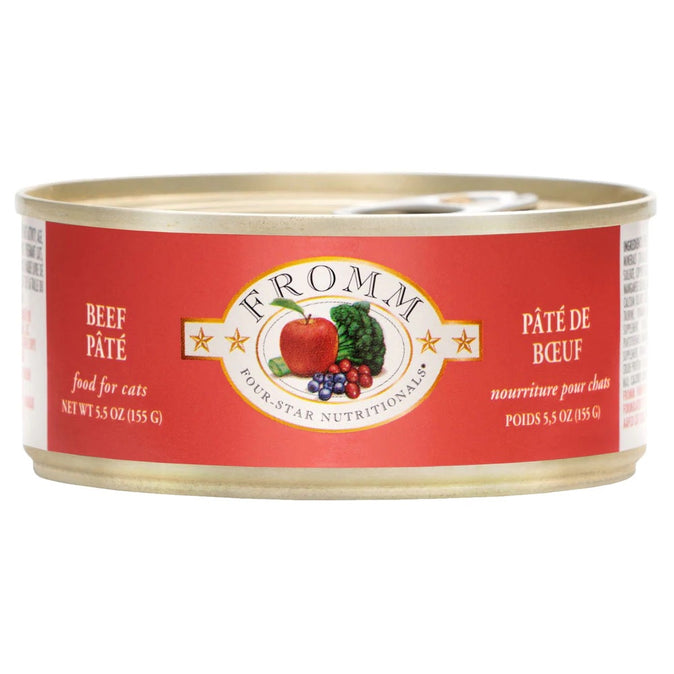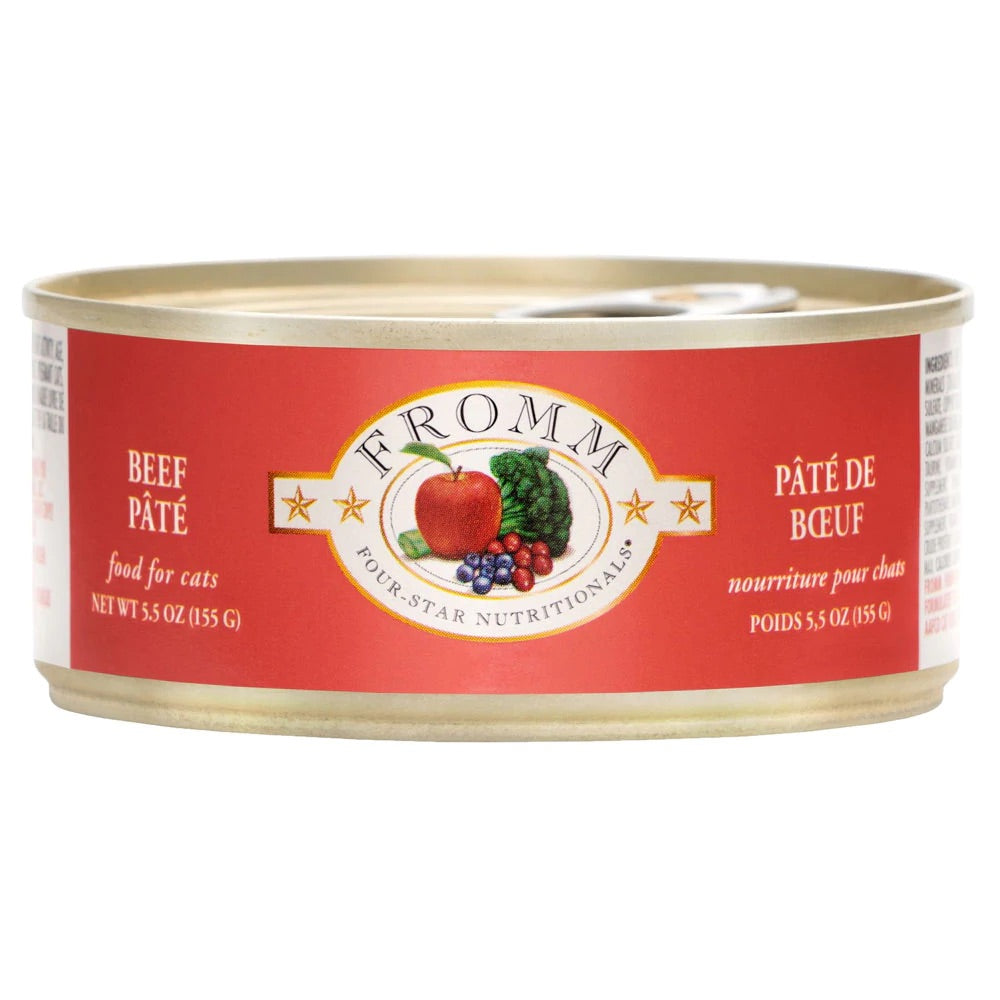 Fromm Cat Food Can Beef 5.5 OZ
Fromm Cat Food Can Beef 5.5 OZ, a delectable dining experience crafted by Fromm Family Foods, a trusted fifth-generation family-owned-and-operated artisan pet food company. This finely minced beef, cooked to perfection in savory broth, is a testament to Fromm's commitment to quality and nutritional excellence. Produced at their hands-on family-owned-and-operated facility, this cat food boasts high nutrient digestibility and utilization, ensuring your feline friend receives the best in every bite.

Fromm's dedication to pet well-being is evident in their third-party pathogenic bacteria testing on all production batches, providing peace of mind to pet owners. Enriched with a specially developed blend of probiotics, this cat food promotes digestive health for your beloved cat. The thoughtfully selected ingredients, including beef, beef liver, pearled barley, and more, contribute to a wholesome and balanced meal.

With a minimum guaranteed crude protein of 11.00% and a minimum guaranteed crude fat of 4.00%, this cat food supports your cat's overall health. The carefully balanced formulation includes vitamins and minerals essential for their well-being. The maximum guaranteed crude fiber is 1.50%, and the moisture content is a maximum of 78%, ensuring a satisfying texture and taste.

For those seeking the best for their feline companions, this Fromm Cat Food is now available at your local Zamzows location. Zamzows is your go-to pet store for premium cat supplies, conveniently located in Boise and Nampa, Idaho. Experience the difference in quality with a local pick-up option or enjoy the convenience of nationwide delivery. Treat your cat to the finest Fromm Cat Food, available at Zamzows – where pet care meets excellence.