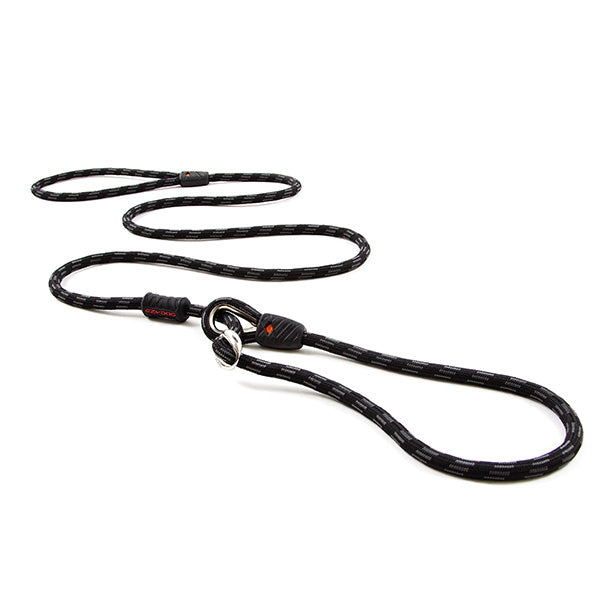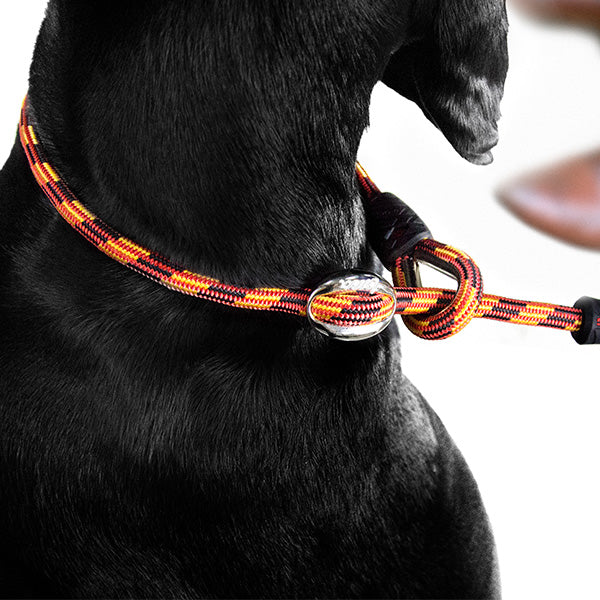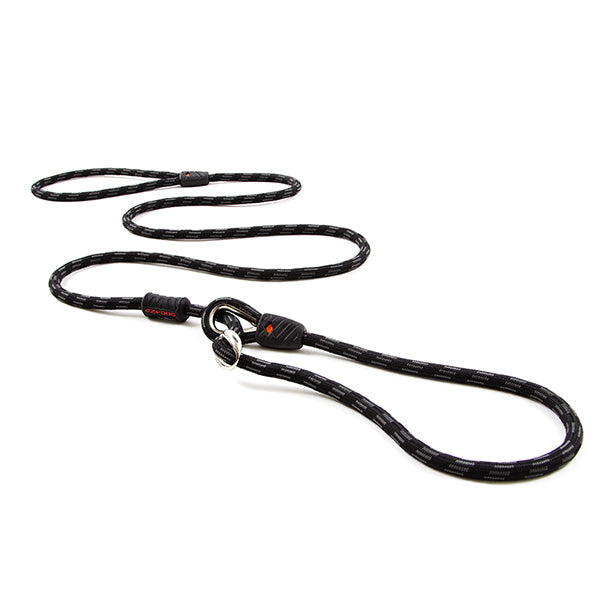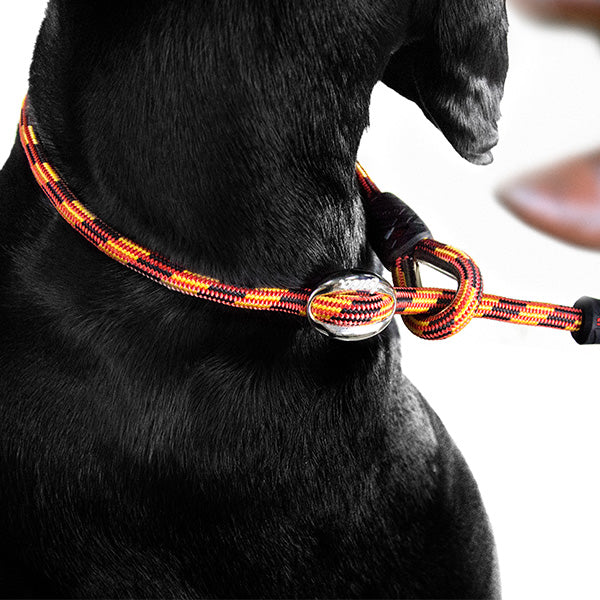 Ezydog Luca™ Leash Black, the perfect all-in-one solution for dog owners seeking unparalleled control during walks, exercise, and training sessions. This innovative leash and collar combo ensures ease and efficiency, with a convenient 5.5 feet (170cm) length and a robust rope thickness of 9mm (.35") for the "Standard" and 6mm (.23") for the "LITE." The quick slip-on design makes it ideal for impromptu walks or longer journeys, providing flexibility for your active lifestyle.

The Luca™ Leash is a training marvel, allowing handlers to deliver controlled, quick, and gentle corrections that ease when pressure is released. It's an excellent tool for teaching dogs to walk comfortably beside you and perfect for imparting new tricks. However, please note that no slip collar or leash should be left on a dog that is tied up or unsupervised, ensuring your pet's safety at all times.

Crafted with both large and small dogs in mind, this leash features high-quality extra-strength climbing rope and unique polished metal hardware, available in both "Standard" and "LITE" sizes. The collar and leash combination streamlines your dog-walking experience, eliminating the need for separate accessories. The Luca™ Leash is equipped with a unique metal slider that won't rust, ensuring durability for countless adventures. The addition of a silicon stopper enhances its functionality, making it a versatile choice for various training scenarios.

Zamzows is proud to offer this exceptional product at select locations, providing local pick-up options for our valued customers in Boise and Nampa, Idaho. For those outside our immediate area, nationwide delivery is available, bringing the Ezydog Luca™ Leash to dog enthusiasts across the country. Elevate your outdoor lifestyle with the perfect blend of style, functionality, and control – get your Luca™ Leash today at Zamzows, your trusted pet store for premium dog supplies.