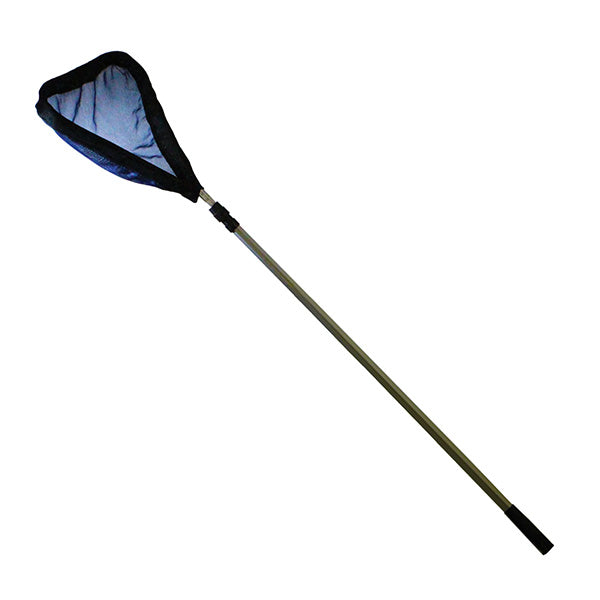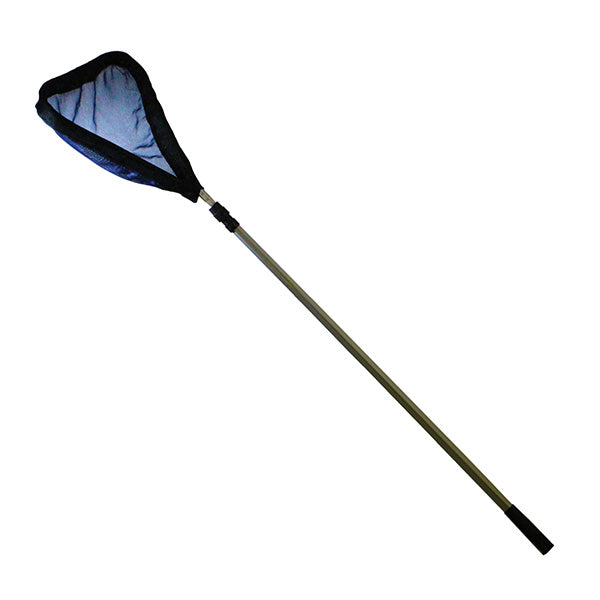 Danner Koi Net: Your Trusted Companion for Water Gardening Needs!

Upgrade your pond maintenance with the versatile and durable Danner Koi Net. Whether you're a seasoned water gardening enthusiast or just starting out, this net is designed to meet all your needs, big or small.

Key Features:
Heavy-Duty Aluminum Construction: Crafted with robust aluminum, our Koi Net is built to withstand the rigors of pond maintenance. It's designed to last, providing you with reliable service season after season.
Fish-Safe Soft Nylon Netting: Rest easy knowing that our soft nylon netting is gentle on your aquatic friends. It ensures a stress-free experience when handling your Koi, while still being effective for surface skimming and general pond tasks.
Sure-Grip Handle: The ergonomic handle offers a secure and comfortable grip, giving you precise control during use. No more worrying about slips or fumbles - focus on keeping your pond in top condition.
Telescoping Handles Extend up to 6 1/2": With telescoping handles that reach up to 6 ½ feet, you can easily access all areas of your pond without straining or overreaching. This feature sets our Koi Net apart, making it a versatile tool for any pond size.
Convenient String Loop at End of Handle: Hang it up or store it with ease using the convenient string loop at the end of the handle. Keep your workspace organized and your Koi Net within arm's reach whenever you need it.
Heavily Padded Rims for Extra Protection: We understand the importance of safeguarding both your fish and your equipment. That's why our Koi Net features heavily padded rims, ensuring that your fish and net stay damage-free during use.

Ordering the Danner Koi Net is a breeze! You can conveniently place your order online for local pick-up at select Zamzows pond supply stores in Boise, Meridian, and Nampa. For those outside the area, we offer nationwide delivery, bringing this essential tool for water gardening right to your doorstep.

Elevate your pond maintenance routine with the Danner Koi Net. Invest in quality, durability, and ease of use - order yours today!