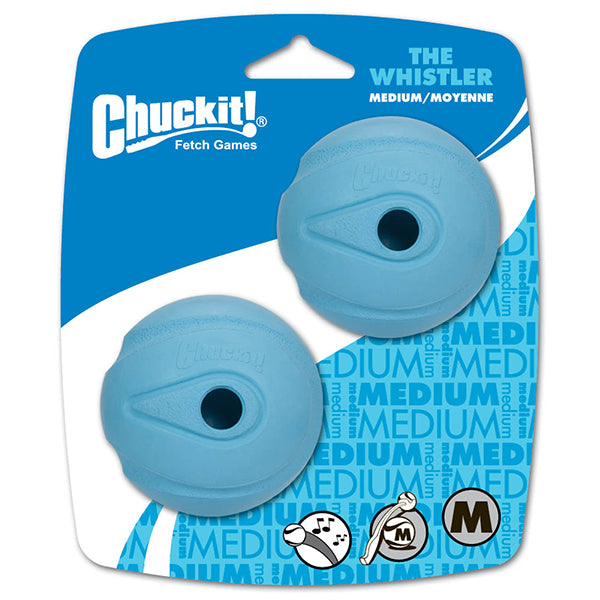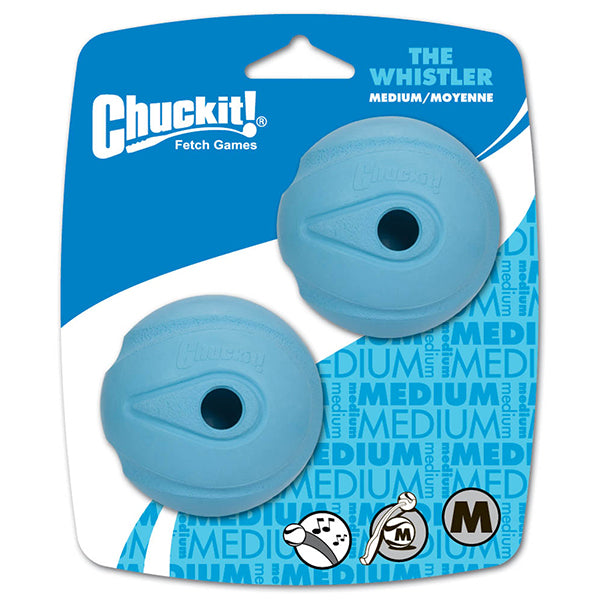 Chuckit Whistle Ball 2 PK MED
Unleash the Fun with Chuckit Whistle Ball 2 PK MED - Elevate Fetch Time!
Experience the thrill of interactive play with your furry friend using the Chuckit Whistle Ball 2 Pack in Medium size. Elevate fetch sessions to a new level of excitement as this innovative rubber ball combines entertainment and engagement. Whether you're playing in the park or your backyard, the Chuckit Whistle Ball adds an element of surprise that will captivate your canine companion.
Key Features:
Whistle-Infused Excitement: Watch your dog's ears perk up as the Chuckit Whistle Ball emits an enticing whistle sound, adding an extra layer of intrigue to each throw.
High-Bouncing Action: Designed for maximum bounce, this rubber ball keeps your pup on their toes and promotes an active, healthy lifestyle.
Perfectly Sized for Chuckit! Launchers: The medium size is tailored to fit seamlessly with Chuckit! Launchers, allowing for effortless, high-energy throws that cover more ground.
Available in convenient packs of two, the Chuckit Whistle Ball offers double the amusement and engagement for your canine companion. Upgrade your fetch game with this dynamic duo that ensures endless entertainment and bonding time.
Order & Availability:
Ready to elevate your dog's playtime? Ordering the Chuckit Whistle Ball 2 Pack MED is a breeze! Select Zamzows pet supply centers in Boise, Meridian, and Nampa offer hassle-free online ordering for local pick-up. For those outside these areas, worry not – we provide nationwide delivery, ensuring that every dog can experience the joy of the Chuckit Whistle Ball.
Local Pick-Up: Boise, Meridian, and Nampa
Nationwide Delivery: Across the United States
Make fetch more than just a game – make it an adventure with the Chuckit Whistle Ball 2 Pack MED. Elevate your dog's playtime today and create memories that will last a lifetime.