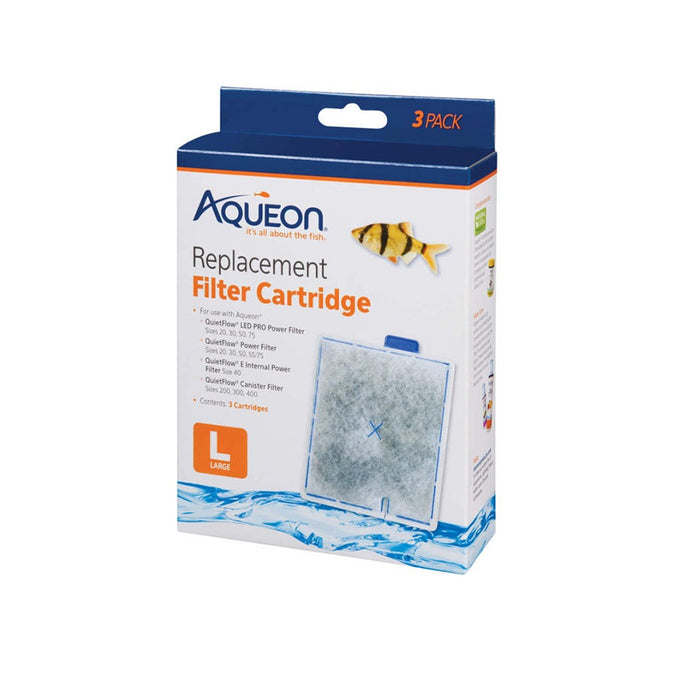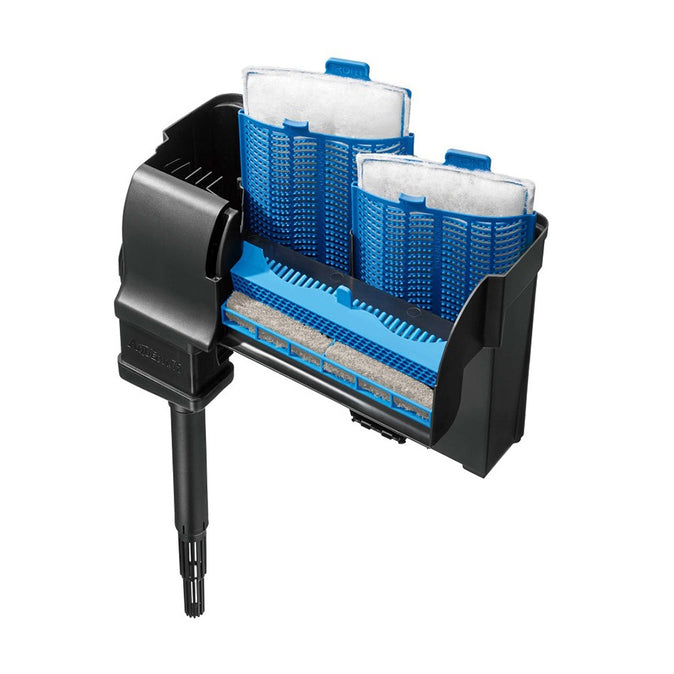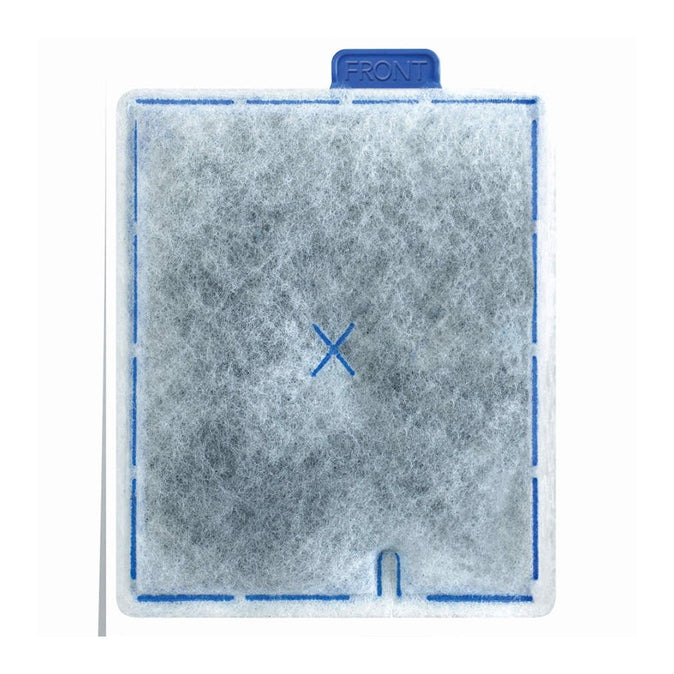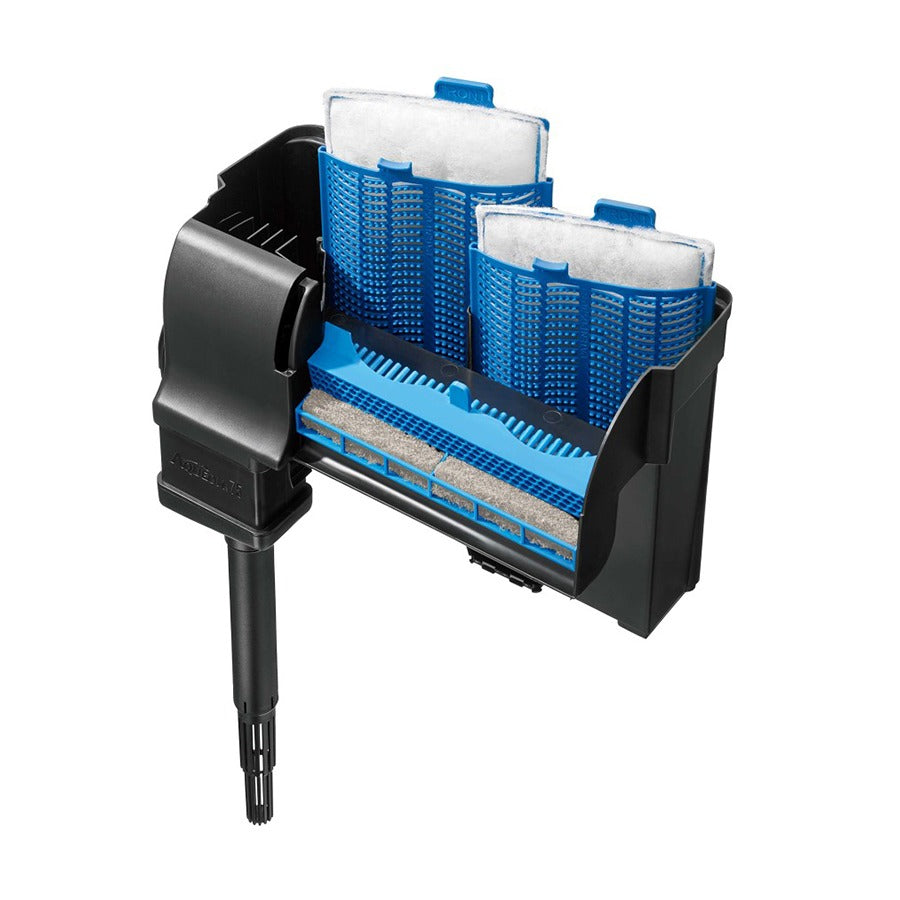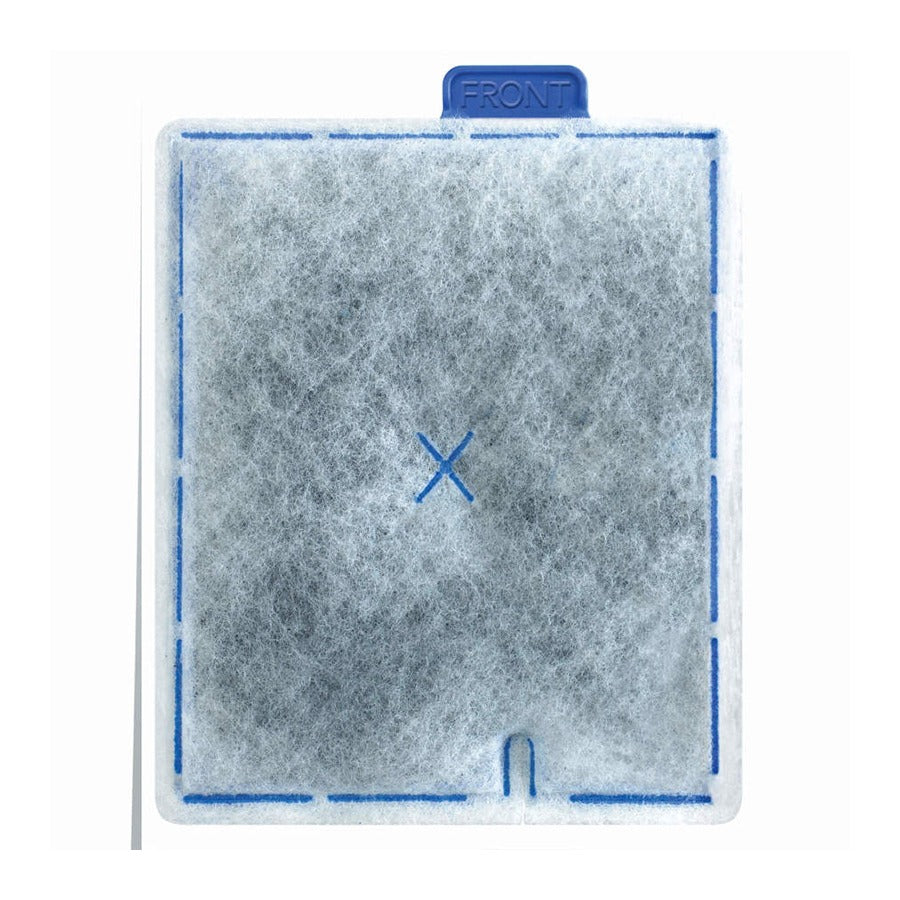 Aqueon Replacement Filter Cartridges LRG 3 PK
Aqueon Replacement Filter Cartridges LRG 3 PK - Keep Your Aquarium Water Crystal Clear

Looking for a reliable solution to maintain a clean and healthy aquatic environment? Look no further than Aqueon Replacement Filter Cartridges LRG 3 PK. These high-quality cartridges are specially designed to keep your aquarium water free from impurities and ensure the well-being of your beloved fish.

Our dual-sided cartridges feature dense-floss and boast over 25% more activated carbon compared to other leading brands. With this advanced technology, you can trust that your aquarium will receive superior filtration, removing odors, discoloration, and harmful substances effectively.

Installation is a breeze. Simply rinse the cartridge under cold water and align the bottom key slot for a perfect fit inside your Aqueon QuietFlow Filter. Thanks to the convenient FRONT orientation tab, you'll have it up and running within seconds, saving you time and effort.

To maintain optimal performance, it is recommended to replace the cartridge approximately every four weeks. This ensures that your aquarium water remains clean and clear, promoting the health and vitality of your fish.

Aqueon Replacement Filter Cartridges LRG 3 PK is compatible with various Aqueon filter models, including LED PRO Size 20, 30, 50, and 75, Power Filter Size 20, 30, 50, 55/75, E Internal Size 40, and Canister Filter Size 200, 300, and 400. Rest assured that our cartridges are designed to seamlessly integrate with your existing filtration system, delivering outstanding results every time.

Here are some simple instructions for use: Remove the used cartridge from the Bio-Holster(TM) grid by gently pushing down on the holster and pulling the tab on the cartridge upwards. Discard the used cartridge responsibly. The Bio-Holster(TM) grid contains beneficial bacteria and should not be removed or cleaned. Rinse the new cartridge under cold water to eliminate any carbon dust. Insert the new cartridge into the Bio-Holster(TM) grid by aligning the key slot in the cartridge with the corresponding slot on the biological grid.

You can conveniently order Aqueon Replacement Filter Cartridges LRG 3 PK online or visit any of our local Zamzows pet supply stores located in Boise, Meridian, and Nampa. We are dedicated to providing aquarium enthusiasts with top-quality products to enhance their fishkeeping experience. Whether you are a beginner or a seasoned hobbyist, Aqueon is committed to innovation and ensuring that your aquarium always thrives.

Choose Aqueon Replacement Filter Cartridges LRG 3 PK and enjoy crystal-clear water, creating a healthy and vibrant habitat for your aquatic companions. Trust in Aqueon, where it's all about the fish.

Note: It is important to follow the instructions provided with the product for proper installation and maintenance.