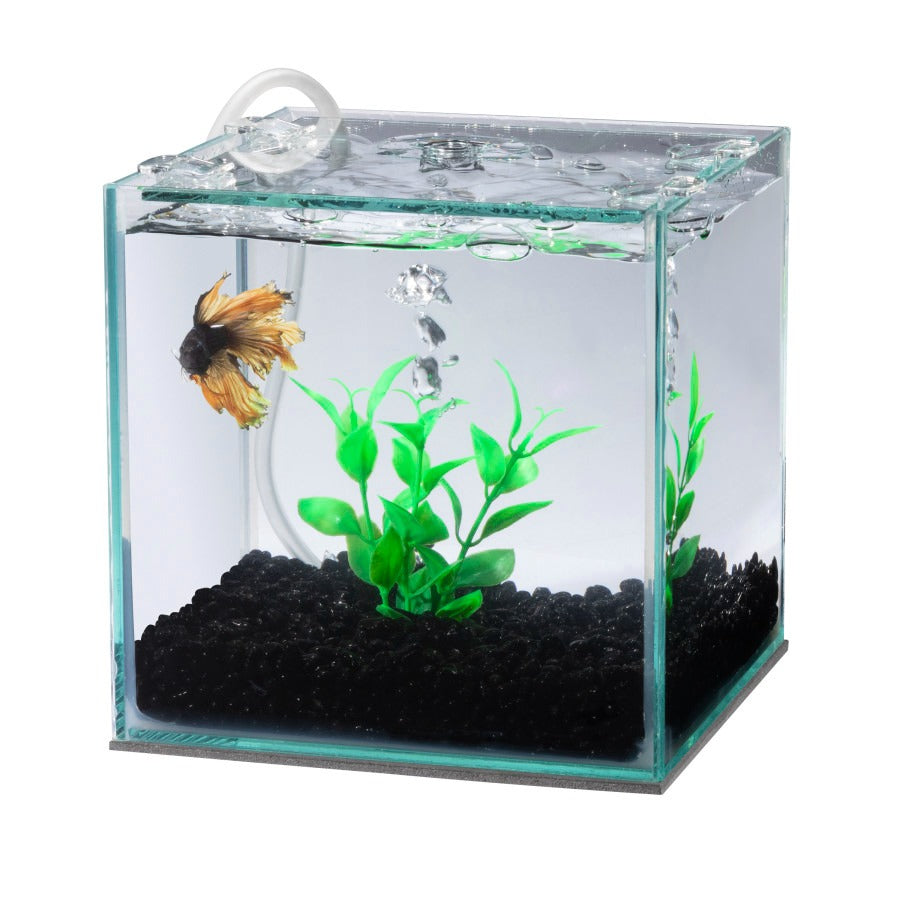 Aqueon Betta Filter Plant
Aqueon Betta Filter Plant: Enhance Your Betta's Habitat with Ease

Revitalize your small betta habitats, such as bowls and aquariums up to 3 gallons, with the innovative Aqueon Betta Filter Plant. This air-operated betta filter combines the benefits of natural plant decoration with advanced water filtration technology, ensuring optimal water quality and clarity for a healthier environment. 

Superior Filtration for a Healthy Habitat

The Aqueon Betta Filter Plant includes a carbon and sponge cartridge that works tirelessly to eliminate impurities, keeping your betta's home clean and pristine. For optimal performance, it is recommended to replace the cartridge on a monthly basis. By doing so, you provide your beloved betta with the perfect conditions for vibrant health and well-being.

Enriching Oxygenation and Environmental Enrichment

With the Aqueon Betta Filter Plant, you can infuse your betta's habitat with lively air bubbles, delivering much-needed oxygen and creating an engaging and enriching environment. These air bubbles not only contribute to the overall well-being of your betta but also add a captivating visual element to the tank.

Effortless Operation and Convenient Setup

Setting up the Aqueon Betta Filter Plant is a breeze. Simply attach it to an air pump (sold separately), and watch as it seamlessly enhances your betta's habitat. The package includes a suction cup base, air tubing, and suction cups, along with an air adjustment valve and check valve for precise control and safety.

Superb Quality and Peace of Mind

Rest assured with the Aqueon Betta Filter Plant's 90-Day Limited Warranty, ensuring your satisfaction and providing confidence in the product's reliability. Crafted with durability in mind, this filter plant is built to last and withstand the test of time.

Order Online or Visit Our Zamzows Pet Supply Stores

To obtain the Aqueon Betta Filter Plant, you have the option to conveniently order online or visit one of our local Zamzows pet supply stores located in Boise, Meridian, and Nampa. We strive to bring the best products to pet owners like you, making it easy for you to provide the utmost care for your betta fish.

Unlock the full potential of your betta's habitat with the Aqueon Betta Filter Plant. Invest in their well-being today for a thriving and captivating underwater world.