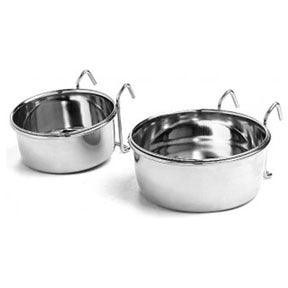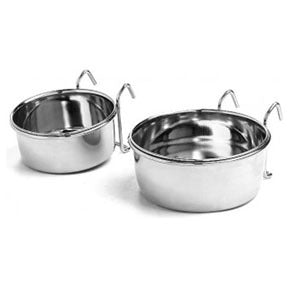 Ethical Cup With Wire 10 OZ
Ethical Cup With Wire 10 OZ: The Perfect Solution for Mess-Free Feeding!

Upgrade your pet's dining experience with our 10oz stainless steel coop cup featuring a convenient wire hanger. Designed to keep both wet and dry food contained, this spill-free solution is ideal for dogs and birds alike.

Key Features:
- Durable Stainless Steel: Crafted from high-quality stainless steel, this cup is built to withstand daily use and is easy to clean.
- Hassle-Free Attachment: The included wire hanger allows for effortless attachment to bird cages, dog crates, and chain link fences, ensuring a secure and stable feeding station.
- Mess-Free Feeding: Say goodbye to spills and wasted food. Our Ethical Cup is designed to keep mealtimes tidy and stress-free.

Ordering Options:
- Local Pick-Up: Available for online orders, you can conveniently pick up your Ethical Cup at select Zamzows pet supply centers in Boise, Meridian, and Nampa.
- Nationwide Delivery: Don't reside in our local area? No problem! We offer nationwide delivery, so you can enjoy the benefits of the Ethical Cup no matter where you're located.

Upgrade your pet's feeding experience today with the Ethical Cup With Wire 10 OZ. Order now for mess-free meals and convenient pick-up or delivery options!