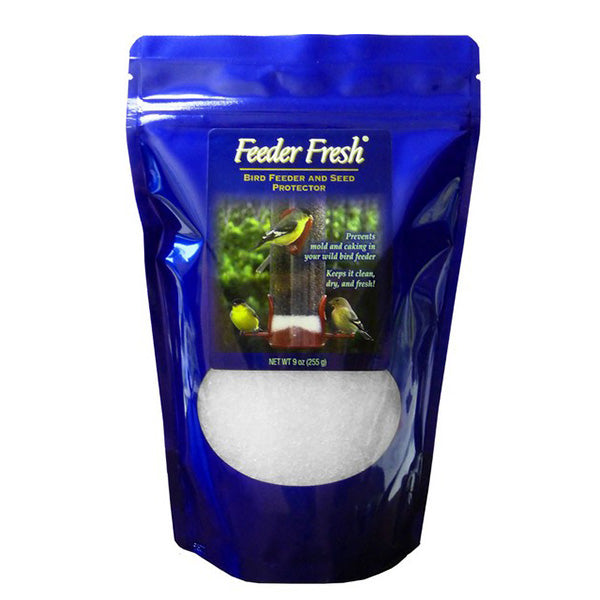 Feeder Fresh 9 OZ – The Ultimate Solution for Happy and Healthy Wild Birds!

Keep your feathered friends thriving with Feeder Fresh, the bird-safe product designed to revolutionize your birding experience. Say goodbye to the tedious chore of scrubbing and cleaning bird feeders – Feeder Fresh is here to make bird care a breeze. Our 9 OZ solution is meticulously crafted to maintain a dry, healthy environment for your backyard birds, virtually eliminating the growth of mold and ensuring freshness that lasts.

Don't let rain, condensation, or leaks spoil the joy of birding. Feeder Fresh acts as a formidable shield against the elements, keeping your bird feeders dry and your birdseed fresh. With Feeder Fresh, you can spend more time enjoying the beauty of wild birds and less time worrying about feeder maintenance.

Available now at all Zamzows locations, Feeder Fresh is your local solution for birding bliss. Whether you're in Boise, Nampa, or anywhere in Idaho, our stores are ready to cater to your avian needs. Choose the convenience of local pick-up or opt for nationwide delivery to bring the magic of Feeder Fresh to your doorstep. Elevate your birding experience with Feeder Fresh – because happy birds make for happy birdwatchers!