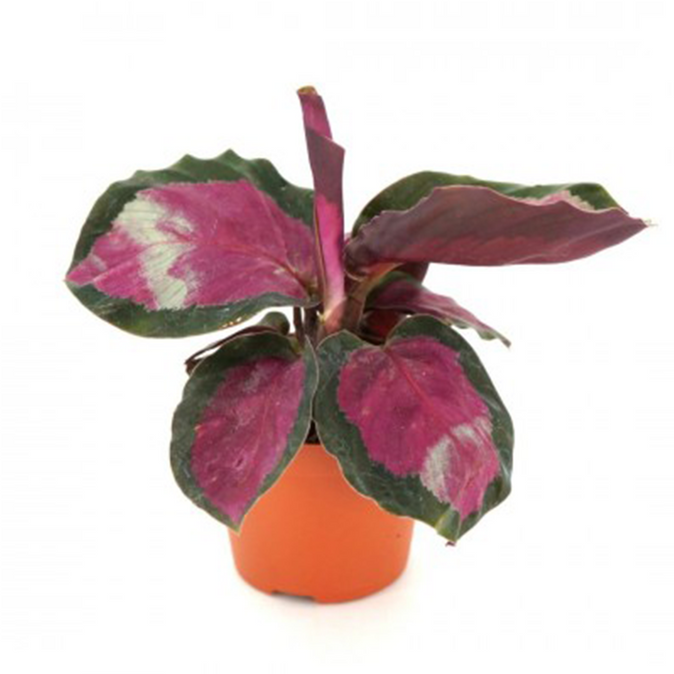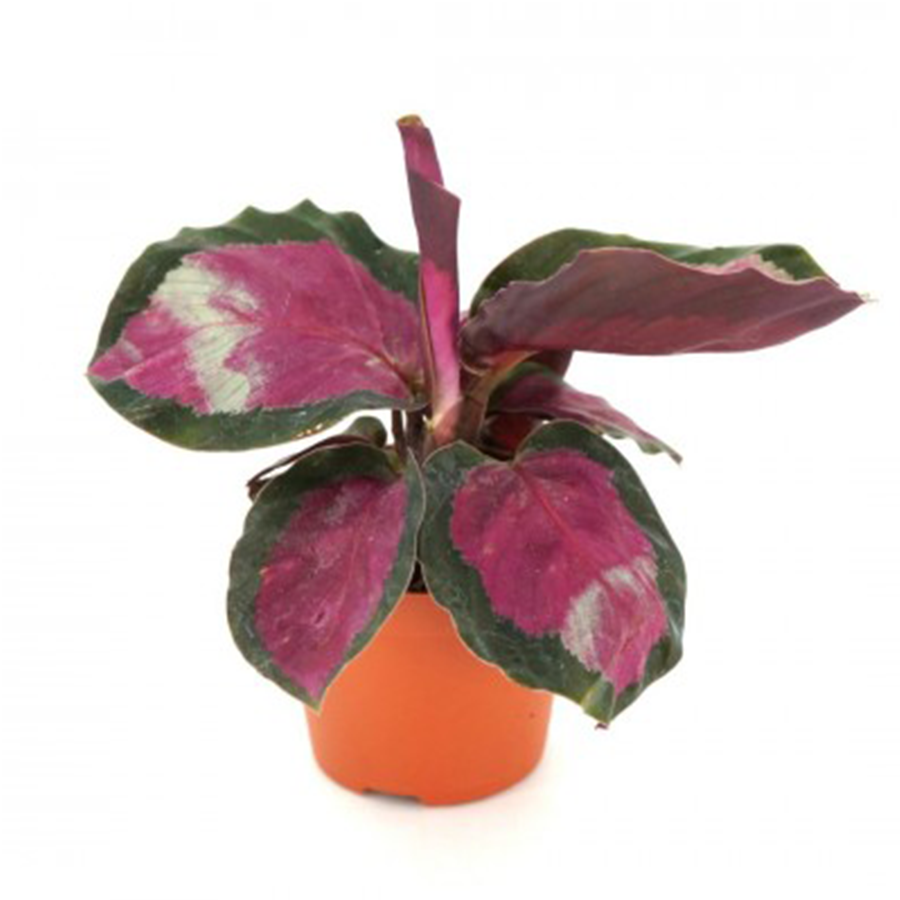 Calathea Rosy 4 IN – a botanical masterpiece that adds a touch of vibrant elegance to any space. This showy tropical plant, also known as Calathea roseopicta 'Purple Rose,' boasts oval leaves with striking hot pink centers, beautifully framed by a dark olive to purple maroon border, creating a stunning display of color. Its upright, clumping habit makes it an eye-catching accent for shady containers, making it the perfect choice for interior decor enthusiasts.

Please note that the availability of the Calathea Rosy 4 IN may vary from store to store. To inquire about the current availability of this exquisite plant, we encourage you to contact us directly. Due to its unique characteristics, the Calathea Rosy 4 IN is a must-have for both beginners and seasoned plant keepers alike.

When it comes to care, this tropical gem thrives in an evenly moist, well-drained soil. To ensure its optimal growth, we recommend feeding it with a slow-release fertilizer at planting. As with many Calatheas, the Calathea Rosy 4 IN prefers a shady environment, making it an excellent choice for indoor spaces with indirect light.

Bring the allure of the tropics into your home or office with the Calathea Rosy 4 IN. Contact us today to check availability and elevate your plant collection with this captivating botanical beauty.