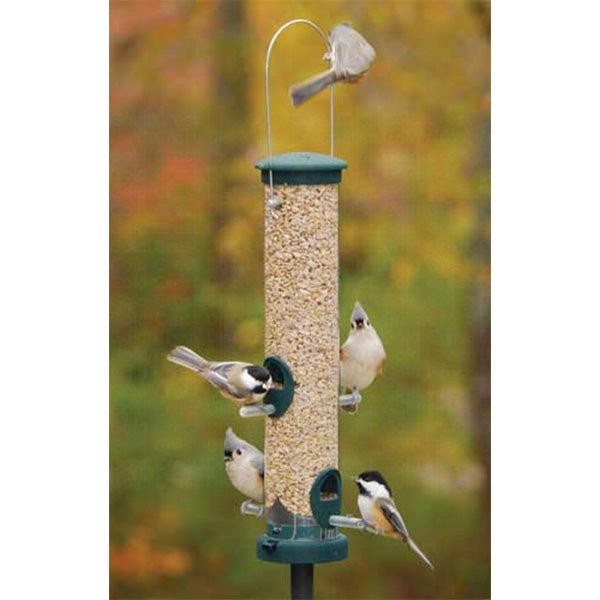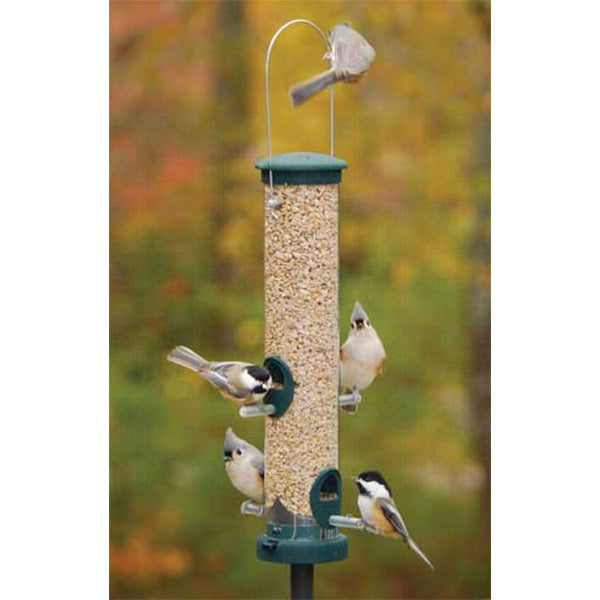 Aspects Seed Tube Feeder LRG
Aspects Seed Tube Feeder LRG - Enhance Your Bird Feeding Experience

Discover the Aspects Seed Tube Feeder LRG in an alluring Spruce finish, meticulously designed to elevate your bird-watching endeavors. With its textured surface, this feeder exudes elegance and boasts a premium look and feel. Experience the convenience of the Aspects Quick-Clean technology, as it revolutionizes the way you maintain your feeder.

Designed to cater to a variety of charming bird species, including Goldfinches, Sparrows, Juncos, Chickadees, and Nuthatches, the Aspects Seed Tube Feeder LRG is a haven for your feathered friends. Watch in awe as they flock to this enticing feeding station, bringing joy and vitality to your backyard.

Cleaning your feeder has never been easier! Thanks to the revolutionary removable base, maintaining a pristine feeding environment is a breeze. Say goodbye to tedious cleaning processes and hello to effortless maintenance.

Order the Aspects Seed Tube Feeder LRG online today, or visit any of our local Zamzows pet supply stores conveniently located in Boise, Meridian, and Nampa. Experience firsthand the delight of observing beautiful birds while providing them with the nourishment they need.

Elevate your bird feeding experience with the Aspects Seed Tube Feeder LRG - where elegance meets convenience.