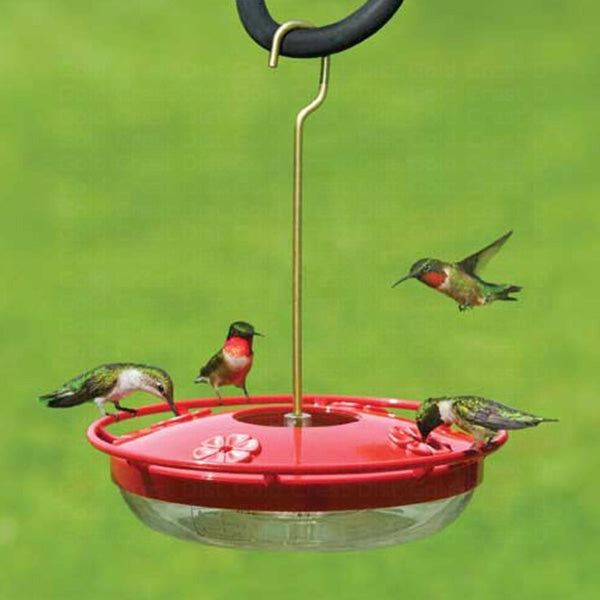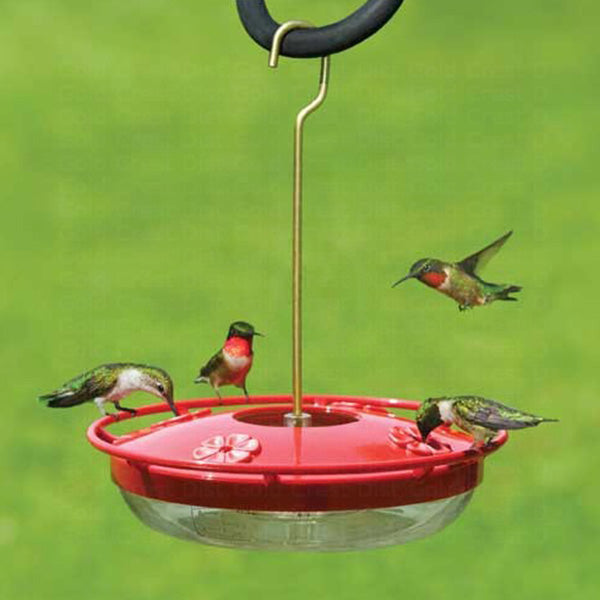 Aspects Highview HummZinger
Upgrade Your Hummingbird Feeding Experience with the Aspects Highview HummZinger

Looking to take your hummingbird feeding to the next level? Say hello to the Aspects Highview HummZinger, the perfect upgrade to our classic line of hummingbird feeders. This exceptional feeder is designed to provide both comfort and convenience for both you and your feathered friends.

Featuring a unique HighView perch, the HummZinger invites hummingbirds to rest comfortably as they indulge in the delectable nectar from any of its four feeding ports. Not only does it offer a prime vantage point for the birds, but it also provides you with an unobstructed view, allowing you to observe these beautiful creatures up close and personal.

Say goodbye to pesky crawling insects! The built-in ant moat acts as a natural barrier, effectively blocking those unwanted pests from reaching the nectar. Worried about bees, wasps, and other flying insects? Fear not! The HummZinger can easily accommodate Nectar Guard tips (sold separately), ensuring that only hummingbirds can access and enjoy the sweet nectar without any contamination.

Crafted with utmost durability in mind, this feeder is constructed from unbreakable polycarbonate, guaranteeing long-lasting performance. And the best part? It's proudly made in the USA, reflecting our commitment to quality craftsmanship.

With the Aspects Highview HummZinger, you can enjoy the ultimate peace of mind. We stand behind our product's exceptional quality with a Lifetime Guarantee, ensuring that your investment is protected.

Ordering online is a breeze, or if you prefer a more hands-on experience, you can find the Aspects Highview HummZinger at any of our local Zamzows pet supply stores located in Boise, Meridian, and Nampa. We believe in making it convenient for you to bring the joy of hummingbirds into your backyard.

Enhance your hummingbird oasis with the Aspects Highview HummZinger. Elevate your bird-watching experience today!