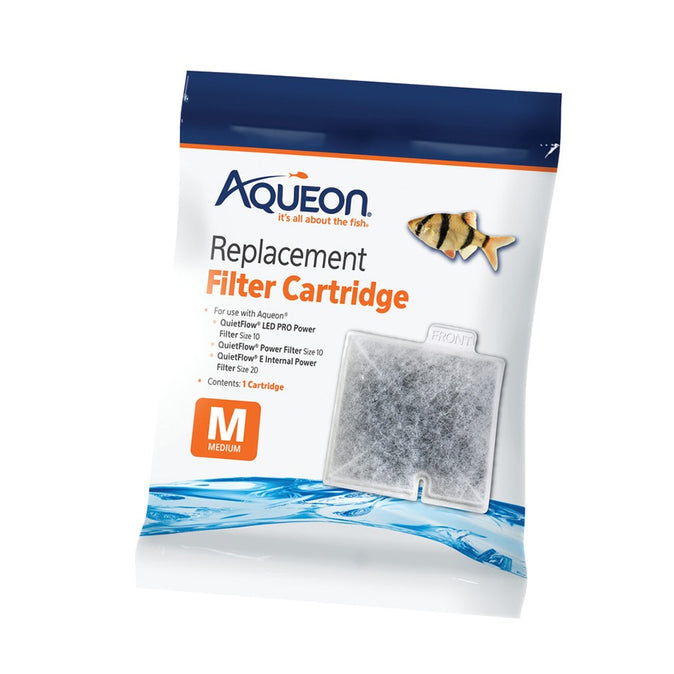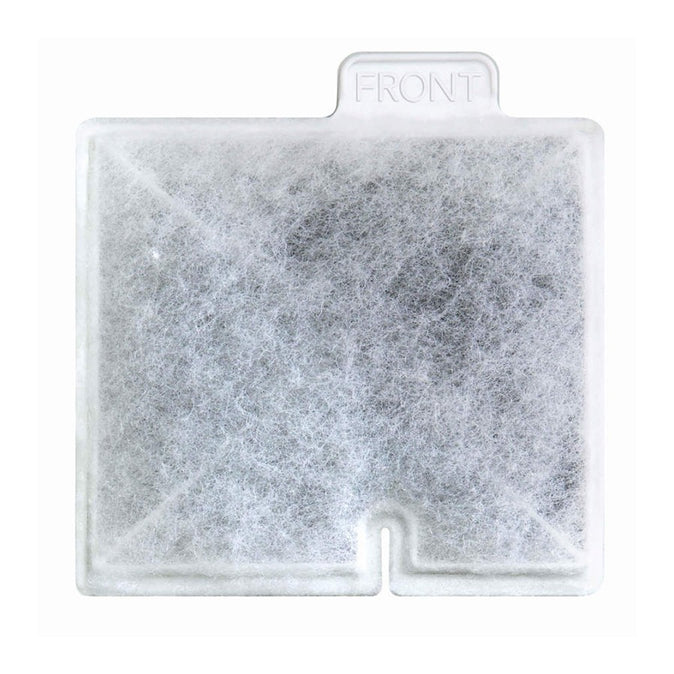 Aqueon Replacement Filter Cartridge MED 1 PK
Aqueon Replacement Filter Cartridge MED 1 PK - Keep Your Aquatic Environment Pristine

Maintain the cleanliness of your aquarium effortlessly with the Aqueon Replacement Filter Cartridge MED 1 PK. Specially designed to deliver exceptional performance, these dual-sided cartridges are packed with high-quality activated carbon, surpassing leading brands with over 25% more carbon content. Experience superior water filtration like never before!

Key Features:
1. Advanced Filtration: Each cartridge contains premium activated carbon, ensuring the removal of impurities and keeping your aquarium water crystal clear. Say goodbye to pollutants and hello to a healthier aquatic habitat.

2. Hassle-Free Installation: Installing the Aqueon Replacement Filter Cartridge is a breeze. Rinse it under cold water, align the bottom key slot with precision, and secure it effortlessly inside the filter using the convenient FRONT orientation tab. Within seconds, your filtration system will be up and running.

3. Optimal Performance: To maintain optimal filtration efficiency, we recommend replacing the cartridge approximately every 4 weeks. This regular replacement schedule guarantees that your aquarium remains in its best condition, providing a safe and thriving environment for your aquatic companions.

4. Perfect Fit: The Aqueon Replacement Cartridge MED 1 PK is specifically designed to fit the Aqueon QuietFlow Filter: LED PRO Power Filter Size 10, Power Filter Size 10, and E Internal Power Filter Size 20. Enjoy a seamless fit that ensures maximum filtration efficiency.

Usage Instructions:
- Easy Cartridge Replacement: Remove the used cartridge from the Bio-Holster(TM) grid by gently pushing down on the holster and pulling the tab upward. Discard the used cartridge responsibly.
- Rinse for Freshness: Rinse the new cartridge under cold water to remove any residual carbon dust, ensuring a fresh and clean installation.
- Proper Alignment: Insert the new cartridge into the Bio-Holster(TM) grid by aligning the key slot on the cartridge with the corresponding slot on the biological grid.
- Bio-Holster(TM) Benefits: It's important to note that the Bio-Holster(TM) grid should not be removed or cleaned, as it contains beneficial bacteria vital for a thriving aquatic environment.

Available Online and In-Store:
You can conveniently order the Aqueon Replacement Filter Cartridge MED 1 PK online, or visit one of our local Zamzows pet supply stores located in Boise, Meridian, and Nampa. Find the perfect solution for your aquarium maintenance needs.

Invest in the health and well-being of your aquatic friends with the Aqueon brand. We are dedicated to providing innovative aquarium products that keep you excited and make caring for your fish an enjoyable experience. Experience the Aqueon difference—because it's all about the fish.