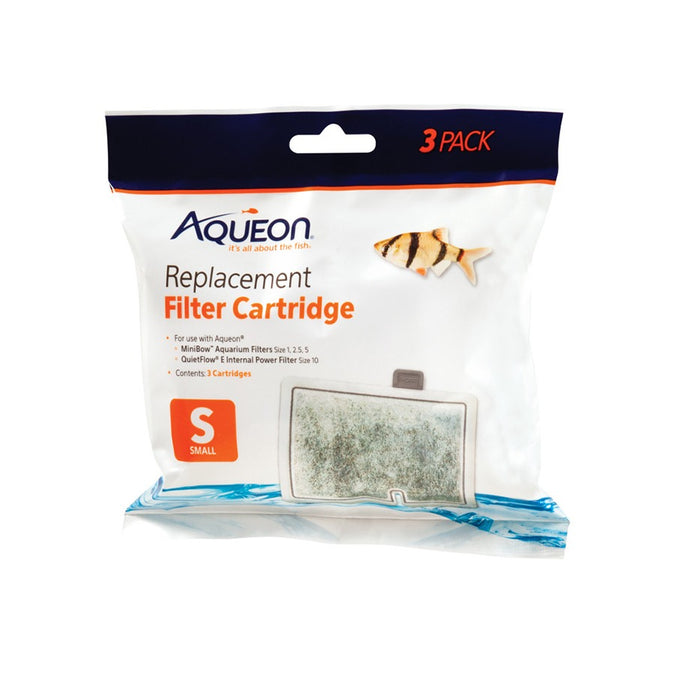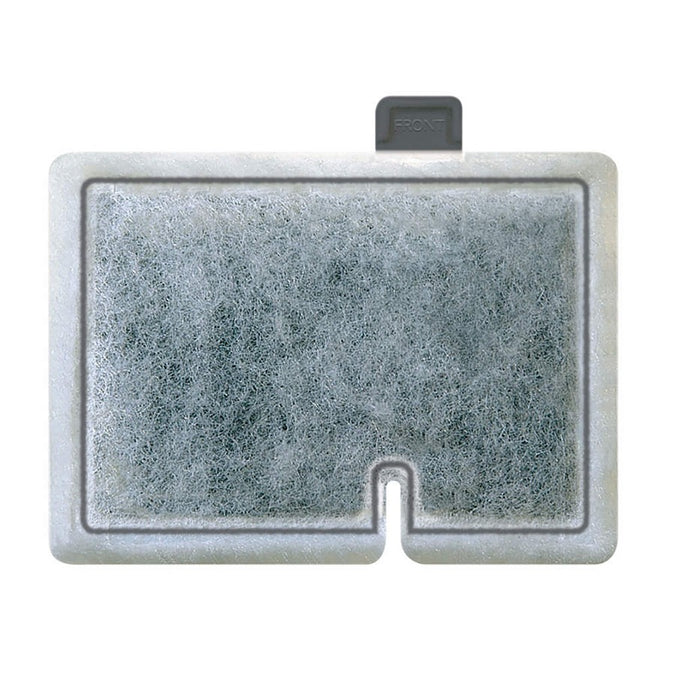 Aqueon Replacement Filter Cartridge SM 3 PK
Aqueon Replacement Filter Cartridge SM 3 PK: High-Quality Activated Carbon for Crystal-Clear Water

Looking for a reliable and efficient replacement filter cartridge for your aquarium? Look no further than the Aqueon Replacement Filter Cartridge SM 3 PK. Designed with advanced technology and superior materials, these cartridges deliver exceptional filtration performance, keeping your aquatic environment clean and healthy.

Featuring a dual-sided design, our replacement cartridges are equipped with dense-floss and over 25% more activated carbon than other leading brands. This means that they effectively remove impurities, odors, and discoloration from your aquarium water, ensuring optimum clarity.

Installing the Aqueon Replacement Filter Cartridge SM 3 PK is a breeze. Simply rinse the cartridge under cold water to remove any residual carbon dust, then align the cartridge's bottom key slot with the corresponding slot in the filter. Thanks to the convenient FRONT orientation tab, achieving an accurate fit has never been easier.

To maintain optimal performance, we recommend changing the cartridge approximately every 4 weeks. This ensures that your filtration system continues to operate efficiently, providing a healthy environment for your aquatic pets.

The Aqueon Replacement Filter Cartridge SM 3 PK is specifically designed to fit Aqueon QuietFlow Filter models: E Internal Power Filter Size 10 and MiniBow Aquarium Filters Size 1, 2.5, and 5. With its precise compatibility, you can trust that these cartridges will seamlessly integrate into your existing setup.

Instructions for use are straightforward: remove the used cartridge from the Bio-Holster(TM) grid by gently pushing down on the holster and pulling the tab on the cartridge upwards. Dispose of the used cartridge and rinse the new one under cold water to remove carbon dust. Insert the new cartridge into the Bio-Holster(TM) grid by aligning the key slot on the cartridge with the corresponding slot on the biological grid.

Ordering the Aqueon Replacement Filter Cartridge SM 3 PK is convenient and hassle-free. You can easily place your order online, or visit any of our local Zamzows pet supply stores located in Boise, Meridian, and Nampa.

Choose Aqueon for all your aquarium needs. We are committed to providing a wide range of top-quality products that help you create and maintain a vibrant aquatic environment. Whether you're a beginner or a seasoned hobbyist, our products are designed to support your passion for fishkeeping. Trust in the Aqueon brand — because it's all about the fish.